Manage your inventory and sell it across Europe with Ovoko
Manage your inventory
and sell it across Europe with Ovoko
All-in-one solution for used car parts
sellers to enter international
e-Commerce market
All-in-one solution for used car parts sellers to enter international e-Commerce market
2758

partners and
counting
How is it going for them?
Do you sell mostly domestic and are stuck with company growth?
Ovoko marketplace will boost your sales and help you to open new export markets. Ovoko marketplace is already translated in 10 languages and has more than 3 million of visitors every month.
Do not speak in English or your customers native language?
We take care of the customer service and all communication, solving shipment problems and any other issues that customers may have with their orders.
Do not work with international shipping and do not know where to start?
We look after of the entire shipping process - from pickup to delivery and (if needed) return.You just need to pack the sold item and print the label straight from the system. That's it!
Does it take too long to find out if you have requested part in a stock?
Ovoko platform comes with a built-in inventory management solution which allows you to keep track of your inventory
Does any of these questions
look familiar to you?
Does any of these questions look
familiar to you?
How does it work
in real life?
Ovoko platform comes with a built-in inventory management solution. A one-stop-shop solution for shifting from offline to digital business, unlocking eCommerce potential and expanding markets by 100's of times straight from your warehouse. Do you use your own inventory management system? No problem! Ovoko API allows scrap yards to connect their warehouse management systems to Ovoko platform. Get started by reading
Ovoko API description
.
Ovoko marketplace bridges the information gap between the seller and the buyer across Europe. We aim to create a usual online shopping experience for offline business. Your items will be available to be found on our marketplaces and on Google search across the Europe in native languages. Safe, secure, trusted and backed by thousands of buyers positive feedbacks on Trustpilot our marketplaces are rapidly expanding customers base within 750+ Millions European citizens.
We collaborate with delivery companies at an international scale to provide fast and reliable logistics. Our managed logistics guarantee a better pricing for consumers and facilitates an improved workflow for our sellers.
No listing fees, no subscriptions, no commitments! You pay us only if you sell it on Ovoko marketplace. Our pricing plan is based on commission and a transaction fee only. There are no other hidden fees.
Digitalise your inventory
Dismantled or purchased by our partners.
Taken by our partners and uploaded to our online platform.
Every listed item is assigned a barcode for easy storage and location tracking.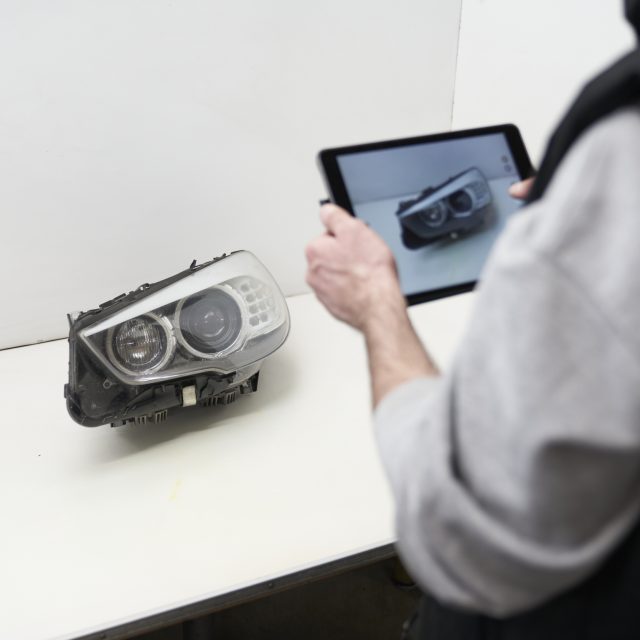 Make your parts discoverable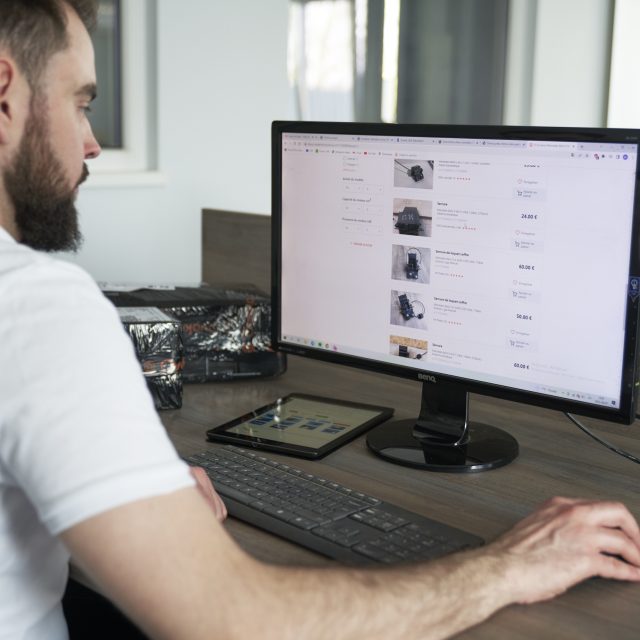 Every item is described and placed in a product category. Store visitors can browse the marketplace and find suitable car parts by using our search engine. Certain details can be automatically uploaded to Ebay and Allegro as well.
Clients find the items they need and complete their purchase on our platform.
The seller receives a message about every sale they make on the platform.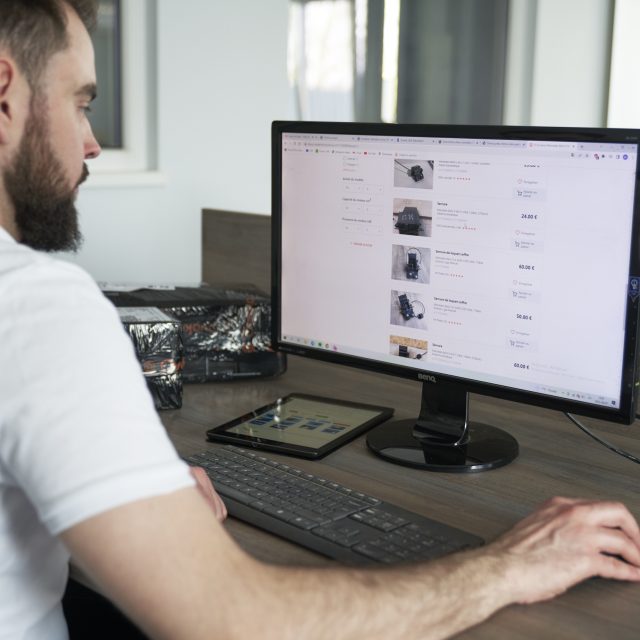 The seller prepares ordered items for shipping.
Once the package is ready, we organize the pickup and take care of the entire shipping process.
Purchased items quickly make their way from the seller to the customer.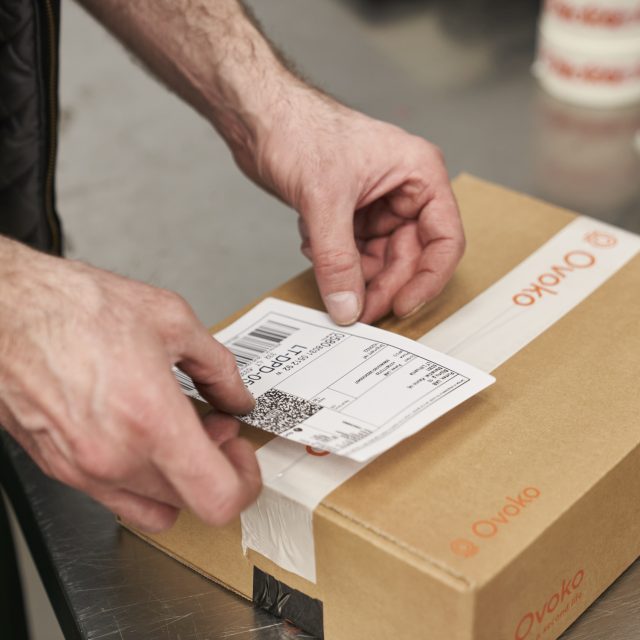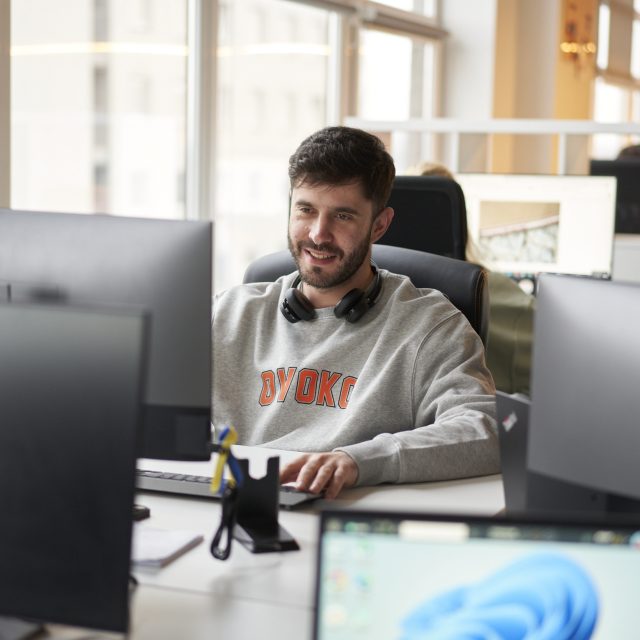 The sale might be over, but our job isn't. In case of a delivery problem or an issue with the purchased item, our customer service team will process customer feedback and find a solution. We will also take care of returns.
To account for successful sales that our partners make on our online marketplace, we issue 3 payments per month.
Our team seeks to improve user journey and promote the platform, driving more traffic to the site and increasing the number of sales. Our success = your success.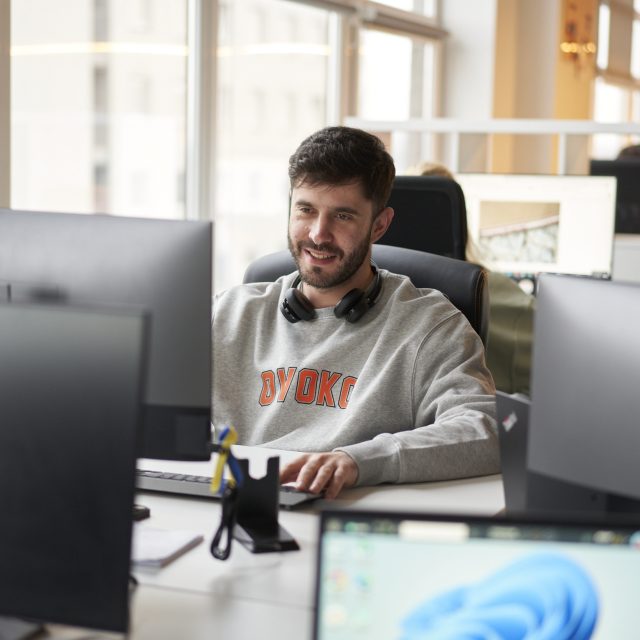 See how we could solve
your business problem?
Frequently Asked Questions
How much time does it take to start selling on Ovoko?
Could Ovoko team connect 3rd party warehouse management system with Ovoko platform?
Do you establish partnership with scrap yards from France, Italy or Spain?
Do you provide eBay integration?
Do you provide Allegro integration?
What is your return policy?
Who does pay for the returned order delivery?
Which languages does Ovoko marketplace support?
I have my own online shop and sell on eBay. Why do I need to sell through Ovoko marketplace either?
Does Ovoko team help during onboarding process?